JESSIE JAMES DECKER
Kittenish was founded in 2014 by platinum singer-songwriter, television personality and best-selling author, Jessie James Decker.


"I was waiting for the perfect moment and opportunity, as far as location goes, and a spot opened up in The Gulch, and spots never open up in The Gulch," she said. I was like, 'That is it. That is the spot.' That was a sign that it was time."

Jessie always had dreams of having her own clothing line and that dream continues to grow.

WHO WE ARE
We are the friend you can always count on when you need that perfect look. From a night-out with the girls, to a slow Sunday morning at home, we are inspired by everyday life mixed with contemporary fashion. The brand mixes flirty feminine with a sassy edge and we truly believe Kittenish is not only about fashion, but a state of mind:

Look Kittenish, feel Kittenish, be Kittenish.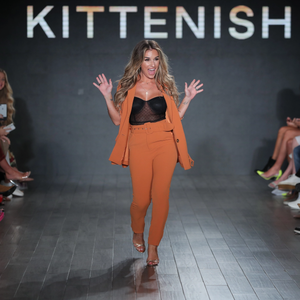 HOW WE STARTED
In 2014, Kittenish launched as a collaboration collection that sold out immediately. Over the next few years, Jessie decided to take full creative control of Kittenish–making it her own line and taking ownership of the e-commerce business. In 2019, Kittenish opened its first brick & mortar store in Nashville, TN.